57A Double Street
Spalding, PE11 2AB
Tel: 01775 680 683
Contact & Links
---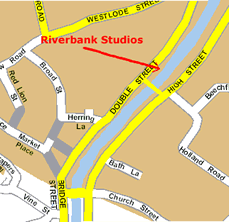 To contact either John Gray or
Helen Webber:
Riverbank Studios
57A Double Street
Spalding
PE11 2AB
Tel: 01775 680 683
Riverbank Studios Email: johnhelen@ic24.net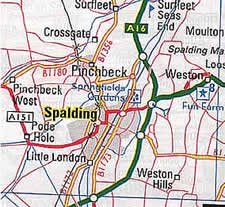 The market town of Spalding is located in the county of Lincolnshire, approximately 108 miles north of London and 15 miles south-west of the port of Boston.
The town is surrounded by the flat fenlands and is renown for the growing of tulips and daffodils. Every year many visitors come to Spalding to see the Flower Parade, a parade that attracts people from all over Britain as well as from Europe.
For more information on Spalding please go to Welcome to Spalding